Меланхолія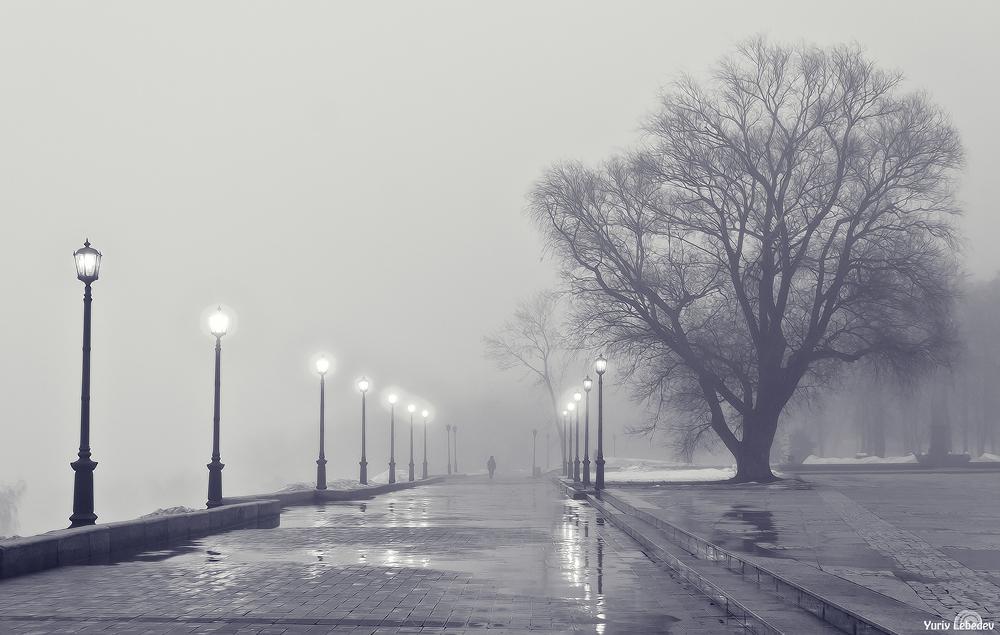 Aaron Zigman - Jesse's Bridge
Aaron Zigman - Leaving Wedding
Afternova - Serenity (Andy Blueman Orchestral Mix)
Alex Heffes -The Long Walk To Freedom
Alex Parker - Almost Martyrs
Alexandre Desplat –Antarctica
Alexandre Desplat – Aventuriers pere et fils
Alexandre Desplat – Balais des baleines
Alexandre Desplat – Dandelions
Alexandre Desplat – Last Flight
Alexandre Desplat – L'hydravion
Alexandre Desplat – L'Odyssee
Alexandre Desplat – Massacre
Alexandre Desplat – Preservation
Alexandre Desplat – Respirer sous l'eau
Alexandre Desplat – River Flows
Alexandre Desplat – The Wonder of Life
Alexandre Desplat - Queen Elizbeth
Alexandre Desplat – We'll Go To Aruba
Andrew Hewitt - A Boy Held Up By String
Andrew Hewitt - Watching Hannah
Andy Quin - Awakening
Andy Sol & Ecolyte - Ponse Passing (Original Mix)
Angelo Badalamenti - Twin Pix
Angelo Milli - Seven Days Seven Seconds
Angelo Milli - Surgery
Annette Focks - Night Train to Lisbon
Arcado feat. Alla Moon - One Day
Armand Amar – Life
Armand Amar – Whales
Arne Schumann & Josef Bach - Leon's Good Night Story
Arne Schumann & Josef Bach - Moment Of Perception
Arne Schumann & Josef Bach - Torn Apart
Arvo Pаrt - Else Torp
ATB - Let you go (Schiller remix)
Audiomachine - Prologue & Birth
Babak Rahnama - Peyda Kon Mara
Ben Toth - Back to Campus Suite
Bicep - Glue
Birdy - Shelter [Owsey Remix]
Bjork - I See You Are
Blueberry Bear – Snow
Blueneck – Lilitu
Book Of Fears - The Water Let's You In (Bloodline Theme)
Bon Iver - Himmon, TX
Brian Tyler - Crimes Of Heritage
Brian Tyler – Mourning
Brian Tyler - Valley Of The Soul
Brian Tyler – Wandering
Brian Tyler - Yellowstone Theme
Brock Van Wey - Too Little Too Late
Cell – Father
Cigarettes After Sex – Each Time You Fall In Love
Christian Henson - The Bride
Christian Henson – Tsu
Christopher Tyng - Suits Theme
Christopher Tyng – Confrontation
Christopher Tyng – Discovery
Christopher Tyng - Falling Apart
Christopher Tyng - Hardman Returns
Christopher Tyng - High Stakes
Christopher Tyng - Misty-Eyed
Christopher Tyng - She Knows
Christopher Tyng – Ultimatum
Christopher Tyng – War
Christopher Tyng - You're Loved & I'm Hated
Clem leek - Light passage II
Cliff Martinez - He's Using You
Cliff Martinez - We'll be in Touch
Clint Eastwood - Mom's On Call-Late To Trolley
Clint Eastwood - What Is Happening-Trial Montage
Clint Mansell - Death is the Road to Awekening
Clint Mansell – Earth
Clint Mansell - I Was Lost Without You
Clint Mansell - Stay with me
Clint Mansell - Tree of Life
Clint Mansell – Xibalba
Clint Mansell & Kronos Quartet - Winter_ Lux Aeterna
Conjure One - Premonition
Counting Crows – Colorblind
Daglicht - Laturas Theme
Damien Jurado - Everything Trying
Danny Elfman - Sophia's Theme
Danny Elfman - The Orphanage
Dario Marianelli - Evey Reborn
David Holmes&Keefus Ciancia - Gone
David Lang- I Lie
Dawn Golden - All I Want
Decoder ring - More Than Scarlet
Dirk Reichardt, Mirko Schaffer – Storms
Disasterpeace - Detroit
Duke Ellington - African Flowers
Dustin O'Halloran & Hauschka -School
Edward Maya pres. Violet Light – Nostalgy
Edward Shearmur - At Peace
Edward Shearmur - End Titles
Edward Shearmur - Epiphany
Enri Lolashvili – Druzhba
Eric Serra - Human Nature-War-The Five Elements
Eric Serra - Love is Worth Saving
Erik Satie - Gnossiennes No. 1
Erwann Kermorvant - Les Lyonnais
Eskmo - 13 Tapes
Evheniy Galperin - Tema Leonida
Fabrizio Paterlini - Autumn Stories - Week #5
Fabrizio Paterlini - Broken
Fieldwork - This Is Not the End
Freeman & Drilla - Sweet Word (Martian Chillout Remix)
Gabriel Yared - Avant L'Orage
Gabriel Yared - L'etreinte
Gabriel Yared - Louis et Antoine
Gabriel Yared - Par Nostalgie
Geokchaev Sergej – Pticy
Geokchaev Sergej – Voshozhdenie
Gologan - Cherry Lips
Graeme Revell - Score thats that
Gregory Alan Isakov - This Empty Northern Hemisphere
Gregory Tripi - Memory Is the Ultimate Definer
Gregory Tripi - Memory Loop
Gregory Tripi - She Was Too Fragile
Gregory Tripi - Unfulfilled Dreams
Gustavo Santaolalla - De usuahia a la quiaca
Gustavo Santaolalla - Bibo no Aozora
Gustavo Santaolalla – Tazarine
Gustavo Santaolalla - Tema Amores Perros + Atacama
Hans Zimmer - Air
Hans Zimmer - Cod Particle
Hans Zimmer - Cornfield Chase
Hans Zimmer - Dies Mercurii I Martius
Hans Zimmer – Impulse
Hans Zimmer - Regimental Brothers
Hans Zimmer - Science and Religion
Hans Zimmer - S.T.A.Y
Hans Zimmer - The Mole
Hans Zimmer - The Oil
Hans Zimmer & Benjamin Wallfisch – 2049
Hans Zimmer & Benjamin Wallfisch – Joi
Hans Zimmer & Benjamin Wallfisch – Memory
Hans Zimmer & Benjamin Wallfisch - Sapper's Tree
Hans Zimmer & Benjamin Wallfisch - Sea Wall
Hans Zimmer & Benjamin Wallfisch - Someone Lived This
Hans Zimmer & Benjamin Wallfisch - Tears In The Rain
Hans Zimmer & Benjamin Wallfisch - That's Why We Believe
Hans Zimmer & Benjamin Wallfisch - Wallace
Harald Kloser - The Day After Tomorrow
Harry Gregson-Williams – Alone
Harry Gregson-Williams - Three Years, Four Months
Headstrong with Shelley Harland - Here In The Dark
Henryk Gureckij (H. Gurecki) - Symfonia Nr. 3 (2)
Henryk Gorecki - Symphony No. 3, Op. 36, ''Symphony Of Sorrowful Songs''
Ibrahim Maalouf - Les quais
Ibrahim Maalouf - Pierre et Yves
Igor' Kornelyuk – Idiot
Jeff Beal - A Desperate Plea
Jeff Beal - He Was Brave
Jeff Beal - I know What I have to Do
Jeff Beal - Intro Credits Theme
Jeff Beal - Losing Rachel
Jeff Beal - Next In Line
Jeff Beal - Saved My Life
Jeff Beal - Thank You Texas
Jeff Beal - Zoes First Close-Up
Jeremy Soule – Chant
Jeremy Soule - Peace of Akatosh
Jeroen Van Veen - Glass_ Opening From 'Glassworks'
Joby Talbot - Fairground
Jocelyn Montgomery With David Lynch – Caritas
Jocelyn Pook - The calling
Jocelyn Pook - Death on the mountain
Johann Johannsson - A Sparrow Alighted Upon Our Shoulder
Johann Johannsson - Good Morning, Midnight
Johann Johannsson - She Loves To Ride The Port Ferry When It Rains
Johann Johannsson - Terra Firma
Johann Johannsson - The Radiant City
Johann Johannsson - Three Thousand Five Hundred And Ninety One Benches
John Barry - Don't Touch Me Ned - Bomb For Tomas
John Barry - May And Ray At The Cemetery
John Lunn – Damaged
John Lunn - Downton Abbey
John Lunn - Fashion
John Lunn - Story of My Life
John Lunn - The Fallen
John Lunn - Titanic
John Mayer - Gravity
John Ottman - Hope (Xavier's Theme)
John Tavender - The Lamb
John Williams - One Small Fact
Jonathan Elias - The Discovery
Joris Voorn – Listen
Joseph Trapanese - Certification
Joseph Trapanese - Erudite
Junkie XL - A Friend
Junkie XL - Tris
Kai Engel - Nothing Lasts Forever
Karen Gibson Roc - Painted Room
Kings of Leon - Last Mile Home
Keiko Matsui - Tears Of The Ocean
Kronos quartet - The Beatitudes
Lana Del Rey - Young And Beautiful
Laurent Eyquem - Elle est partie
Lex van Someren - Like Heaven
Libera - Panis Angelicus
Llynya - Unveil The Beauty
Lorde - Everybody Wants To Rule the World
Lounge Deluxe (feat. Jay Barnes) - Dreamscape (Good Feeling Edit)
Lubomyr Melnyk - A Warmer Place
Lubomyr Melnyk - Marginal Invitation
Lubomyr Melnyk - The Voice of Trees 1
Ludovico Einaudi – Alexandria
Ludovico Einaudi – Andare
Ludovico Einaudi – Divenire
Ludovico Einaudi – Fly
Ludwig Goransson - Cliff Jump
Luigi Rubino - Behind The clouds
M83 – Outro
Mac Quayle - Donatella
Marcelo Zarvos – Summer
Marcelo Zarvos - Via
Marco Beltrami - Ben-Hur Theme
Mark Isham - Arkangel
Mark Todd - New Life
Mark Todd - No Better
Mark Todd – Early Release
Mars Lasar – Diabolique
Mars Lasar – Rapture
Martin Todsharow - Desert Flower
Max Richter - Luminous
Max Richter - A Lovers Complaint
Max Richter - Dinner And The Ship Of Dreams
Max Richter – Embers
Max Richter - Tenderly The Light
Maya Beiser - Lang - World To Come IV
Mazzy Star - Into Dust
Mia Doi Todd – Spring
Mychael Danna - Back to the World
Mychael Danna - First Night, First Day
Mychael Danna - Pi's Lullaby
Mychael Danna – Tsimtsum
Nathan Larson - The bridge
Nathaniel Mechaly - Purple Requiem (OST-Revolver)
Nicholas Hooper - Dumbledore's Farewell
Nicholas O'Toole, Glen Phillips and Jonathan Davis - Choosing
Nicholas O'Toole, Glen Phillips and Jonathan Davis - I Like Your Nose
Ólafur Arnalds feat. Arnor Dan - For Now I Am Winter
Otani Ko - Dare Mo Inai
Otani Ko – Omoidasu
Otani Ko – Purapura
Patrick Cassidy - Na Mbeannaíochtaí (The Beatitudes I)
Paul Goodwin - Tavener_ Funeral Canticle
Pete Yorn - Lose You
Peter Gabriel - My Body Is A Cage
Philippe Rombi – Eté
Ramin Djawadi - Game of Thrones Main Title
Ramin Djawadi - People Change
Ramin Djawadi - Runaway
Rammstein - Ohne Dich (Schiller Mix)
Rafael Anton Irrisari - Sky Burial
Rayan Myers - You in my heart forever
Rob Lord – SlipStream
Rob Simonsen - Family History
Rob Simonsen - When You Were Born
Roque Banos - A Commuter's Trip
Roque Banos - Return to Los Sueños
Roque Baños – Farewell
Rupert Gregson-Williams - Praying
Ruslan Muratov - Ohota na Izyubrya
Ryan Amon - Heaven and Earth
Ryan Farish - Road to You
Ryuichi Sakamoto - The Sheltering Sky Theme
Schiller - Dream of you
Schiller - I Feel You
Sсhiller - I Miss You
Schiller – Ruhe
Schiller - The Smile (feat. Sarah Brightman)
Schiller feat. Mila Mar – Liebe
Scott Salinas - Tom Meets His Maker
Sia - My Love
Stephan Zacharias - Hoffnung Am Ende Der Welt
Sunlounger feat. Zara - Crawling (Chillout Mix)
Sven Weisemann - Love In Vein - [vk.com_interesting_music]
Svyatoslav Kurashov - I disbelieve you
Takahiro Kido - In Cold Blood
Takahiro Kido – Ripple
Takanashi Yasuharu – Utsusemi
The Budapest City Orchestra & The Budapest Choral Voices - The Downton Christmas Suite (part 1)
Theodore Shapiro - Love Visit #2
Theodore Shapiro - Oncoming Traffic
Theodore Shapiro - The Dream and the Letters
Thomas DeColita - Killing Me Inside
Tobey Maguire & Craig Armstrong - Gatsby Believed In the Green Light
Tom Tykwer - Death Is Only A Door
Tom Tykwer_Johnny Klimek_Reinhold Heil - Cloud Atlas Opening Title
Tom Tykwer_Johnny Klimek_Reinhold Heil - The Atlas March
Tom Tykwer - The Perfume
Trilogy 2007(Limited Ed.CD 2) - ATB - No Fate
Tristeria - Why
Trent Reznor and Atticus Ross – Appearances
Trent Reznor and Atticus Ross - Just Like You
Trent Reznor and Atticus Ross - What Have We Done To Each Other_
Two steps from hell – Nero
Vox Clamantis - Beata Viscera
Wilhelm Richard Vagner - Das Leben
Yuki Hayashi - Opening
Zbigniew Preisner - Dies Irae. Part 1
Zbigniew Preisner - Requiem – Lacrimosa
Ulafur Arnalds - Himininn Er Ad Hrynja, En Stjcrnaurnar Fara
Оптимізм
Above & Beyond Pres. Oceanlab - Miracle (Above Beyond Club Mix Radio Edit)
Adele - Set Fire To The Rain
Adele - Rolling In The Deep
Adele – Skyfall
Adele - Someone Like You
Air - Surfing on a Rocket
Akcent – Jokero
Akcent - My Passion
Alan Walker – Faded
Alok & Bruno Martini feat. Zeeba - Hear Me Now
Amelia Lily - You Bring Me Joy
American Authors - Hit It
American Authors -Best Day of My Life
Annie - Anthonio (Berlin Breakdown Version)
Antiloop - in my mind
Apartment - Fall Into Place
ATB - All I Need Is You (feat. Sean Ryan)
Avicii - The Nights
Awolnation – Sail
Babamania - Wanna Rock
Beach House - Take Care
Bebe Rexha - I Got You
Bitman & Roban - Get On The Floor
Brothers - Dieci Cento Mille
Burak Yeter ft.Danelle Sadoval - Tuesday
Calvin Harris - This Is What You Came For (Official Video) ft. Rihanna
Calvin Harris feat. John Newman – Blame
Caesars - Jerk It Out
Charlotte OC - Colour My Heart
Cheryl Cole Feat. Will.I.Am - 3 Words
Chet Faker - Everything I Wanted
Christopher Tyng – War
Chvrches - We Sink
Cliff Martinez - All Business
Coldplay - Adventure of a Lifetime
Coldplay – Atlas
Coldplay - Hymn for the Weekend
Caught A Ghost – Time Go
Crystal Fighters - Love Natural
Dan Balan - Chica bom
Daniela Andrade - Crazy (Gnarls Barkley Cover)
David Guetta feat. Sia – Titanium
Dax Riders - Real Fonky Time
De Staat - Down Town
Digitalism – Pogo
Dirty vegas - Human love
Diplo - Revolution (feat Faustix, Imanos & Kai)
Disclosure - F For You
DJ Sava feat. Irina Rimes - I Loved You (Extended Mix)
DNCE - Cake By The Ocean
Dover - Do Ya
Drake - Hold On We're Going Home
Dua Lipa – Be The One
Dua Lipa, Calvin Harris – One Kiss
Duke Dumont - Ocean Drive
Echosmith - Cool Kids
Earth, wind and fire – September
Ellie Goulding - Beating Heart
Empire Of The Sun - Alive
Epik High – Fly
Eric Saade feat Filatov & Karas,Gustaf Norén - Wide Awake (Red Mix)
Ernest Ellis – Want For Anythin
Exotica - Une Miss s'immisce
Illya Kuryaki & The Vaderramas - Funky Futurista
Imagine Dragons – Believer
Imagine Dragons - Demons
Imagine Dragons - Radioactive
Imagine Dragons - Thunder
Imagine Dragons - Whatever It Takes
Feder – Breathe
Felix Jaehn - Ain't Nobody
Fink - Looking Too Closely
Fink - Yesterday Was Hard On All Of Us
Fitz and the Tantrums - The Walker [Official Audio]
Foals - My Number (Trophy Wife Remix)
Franz ferdinand - Tell Her Tonight
Glenn Morrison feat. Islov – Goodbye
Gotye - Smoke And Mirrors
Hannah Peel - Chloe
Hurts – Affair
Hurts - Blood, Tears & Gold
Hurts – Stay
Hurts - The Water
Hurts - Wonderful Life
Indaqo - Boom Boom Boom (Gabry Ponte Edit)
Jax Jones - You Don't Know Me (feat. RAYE)
JAY Z & Kanye West - No Church In The Wild
Joe Cocker - Feelin' Alright
John Newman - Love Me Again
Jose - A Necessidade
Justin Timberlake - Can't stop the feeling
Kadebostany – Mind If I Stay (Astero remix)
Kadlebostany - Teddy Bear
Kane - Rain Down On Me (Tiesto Remix)
Kasabian - L.S.F. (JFL Remix)
Keane - Nothing In My Way
Kenna - Out of Control
Kim Cesarion - Undressed
Lalo Project feat. Aelyn - Listen to me, Looking at me
Lana Del Rey - Young And Beautiful
Lexter - Freedom To Love
Lilly Wood & The Prick and Robin Schulz - Prayer In C (Robin Schulz remix)
Los rakas – Hot
LP - Other People (Swanky Tunes & Going Deeper Remix)
Lykke Li - I Follow Rivers (Punish & Dani L & Mebius Mix)
Madeline Juno - So Strong
Madonna – Vogue
Malibu stacy - los angeles
Malfa - So Long
Mañana - Miss evening
Manga Bir - Kadın Çizeceksin
Manuel Riva & Eneli - Mhm Mhm
Marius – Rain
Mark Ronson feat. Ghostface Killah, Nate Dogg, Trife Da God & Saigon - Ooh Wee
Maroon 5 - Animals
Macaco – Movin
Madeon – Finale
Massive Attack – Teardrop
Matthew Koma - Kisses Back
Melody Club - Fever Fever
Mike Posner – I Took A Pil In Ibiza
Mike snow - Paddling Out
Miles kane - Don't forget who you are
Moby - Natural Blues
Moby - The Only Thing
Moby - The Poison Tree
Mungo Jerry - In The Summertime
Muse - Supermassive Black Hole
Nachlader - An Die Wand
NASH – There She Goes
Nightmare of You - Dear Scene I Wish I Were Deaf
Nina Simone – Sinnerman
Nouela - Black Hole Sun
Oceana - Endless Summer
Of Monsters and Men – Silhouettes
Ok Kid - Am Ende
Ola - This Could Be Paradise
Oliver – Mechanical
Olympic Ayres - Magic
OneRepublic - Counting Stars
Ofenbach - Be Mine
Pacha Massive - Don't Let Ggo
Paul Oakenfold - Beautiful Goal
Paul van Dyk - Nothing But You
Petey Pablo - Show Me the Money
Plaza - Personal
Portugal. The Man – Feel It Still
Portugal. The Man - Purple Yellow Red and Blue
Post Malone ft. 21 Savage – Rockstar
Phanky - I Keep My Soul
Pharrell Williams – Happy
Phantogram - When I'm Small
Phoenix – Fences
Planet Funk – Static
Rag'n'Bone Man – Human
Reamonn – Tonight
Remady & Manu-L feat. J-Son - Single Ladies
Reverend and The Makers - Shine The Light
Robert Delong – Here
Rock Mafia - The Big Bang
Royksopp - Here She Comes Again
Sandro Bit - Ciao Sono Io
Sarah McLachlan - World on Fire (Junkie XL Remix)
Sash – Stay
Safri Duo - played a Live (The Bongo Song)
Sia - Never Give Up
Scissor Sisters - Take Your Mama
Scott Donaldson & Richard Nolan – Teardrop
Selasee – Run
Selena Gomez - Kill Em With Kindness
Serena Ryder – Stompa
Shiny toy guns - You Are The One
Simian Mobile Disco - I Believe
Smallpools – Dreaming
Sôber - Ciento de Preguntas
Sohn - Carry Me Home
Tahiti 80 - Big Day
Teddybears Sthlm – Cobrastyle
Terraplane Sun - Ya Never Know
Tigarah - Girl Fight
The 1975 - The City
The Avener feat. Ane Brun - To Let Myself Go
The Automatic – Monster
The Bones of J.R. Jones - Sing Sing
The Cat Empire – Sly
The Chain Gang of 1974 – miko
The Colourist - Little Games (St. Lucia Remix)
The Constellations - Perfect Day
The Dandy Warhols - We Used To Be Friends
The Dig - Break The Silence
The Heavy - How You Like Me Now (Raffertie remix)
The Heavy - What Makes A Good Man?
The Hoosiers - Goodbye Mr. A
The Individuals - Take a Ride
The Isley Brothers - Shout (Matter Music Remix)
The James Hunter Six - Look Out
The National - The Rains Of Castomere
The Royal Concept - On Our Way
The Stone Roses - Fools Gold
The Film - Can You Touch Me
The Weeknd - Earned It
The XX – Fiction
Tiesto & The Sneaky Sound System - I Will Be Here (Wolfgang Gartner radio mix)
Tosca - Gute Loune
Travis – Closer
Tribalistas - Ja Sei Namorar
Troye Sivan - Youth (Gryffin Remix)
Tyler B. – Entertainment
Vampire Weekend - Worship You
Vanotek – Tell Me Who (Slider & Magnit Remix)
Vaults - One last Night
Vaults - Poison
Victory - Play It
Yeah Yeah Yeahs – Sacrilege
Yonderboi - Were You Thinking of Me?
Young Empires - Rain of Gold
Yppah - Never Mess With Sunday
Yves Larock - My dream is to fly
Zayn Malik feat. Sia – Dusk Till Dawn
Zella Day – Sacrifice
Wayne Marshall - Hot In The Club
We Are Messengers – Shadows
Wretch 32 ft. Example – Unorthodox
Woodkid - Never Let You Down (feat. Lykke Li)
Underworld - Two Months Off
Депресія
Andrew Hewitt - You're Not Meant to Be Here
David Arnold and Michael Price – Magnussen
Daniel Pemberton - Assassins Breathe
Daniel Pemberton - Growing Up Londinium
Daniel Pemberton - Journey To The Caves
Daniel Pemberton - King Arthur Legend Of The Sword
Daniel Pemberton - Seasoned Oak
Daniel Pemberton - The Ballad Of Londinium
Daniel Pemberton - The Devil & The Daughter
Daniel Pemberton - The Devil & The Huntsman
Daniel Pemberton - The Power Of Excalibur
Daniel Pemberton - The Story Of Mordred
Daniel Pemberton -The Politics & The Life
Don Davis - Neodammerung
Evanescence – Understanding
Faderhead - Taking Pain In Large Doses
Hi Finesse - Radius
Immediate Music - Prelude To Paradise
Jeff van Dyck - Cathedral Of Doom
Klaus Badelt - More Reprimand
Matrix - Clubbed To Death
Placebo - My Sweet Prince
Ryan Amon - Heaven and Earth
Релакс
Achillea - Shears From Scar
Alcorus - Shine ( Mirror's Edge Main Title)
Alexander V.Mogilco - White wheel (feat. Mirra)
Apollon - Beautiful eyes
Cybersutra ft Tiff Lacey - Summer Sutra (Jon Future mix)
Endorphin - Soon After Silence
Enigma – Sadness
Era - Sacral Nirvana
George Michael - Jesus to a Child
Martian - Don_t Cry (Slow Version 2010)
Noise Boyz - With My Own Eyes (Keys Of Da Sea Mix)
Parijat - Most Beautiful Slendour
Ryan Farish - Chasing The Sun
The Cinematic Orchestra - Arrival of the Birds
Спокій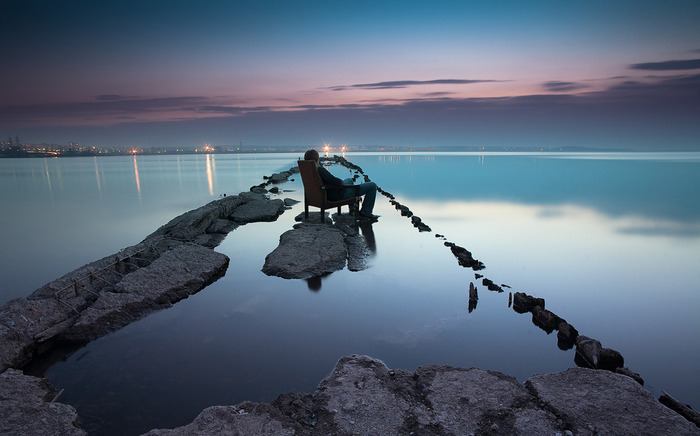 Aaron Zigman - Prom Night
Alexandre Desplat - The Painted Veil
Art Of Noise - Moments In Love
Clubroot - Eastern Promise (Dubstep, Atmospheric)
Dinka - Smile When You're Hurt The Most
Dominic Miller - Adagio In G Minor
Howard Shore – Evenstar
Jeremy Soule - Auriel's Ascension
Jesper Kyd - Ezio's Family
Kiran Murti - Magical India
Patrick Cassidy - Funeral March
Ramin Djawadi - I'll Take It from Here
Rocket Empire - Feel Good Song
Ryan Farish – Enchanted
Underworld - Capa's Last Transmission Home
Verse Simmonds - Diamonds
Waterbone - Hym To Isis